Large organizations and creative workers in the entertainment and advertising industries frequently choose the cloud-based collaboration tool Frame.io. It boasts the capability to link with post-production programs like Adobe Premiere Pro and After Effects, enabling real-time, precise frame-by-frame commentary.
But according to several user evaluations, using Frame.io can be challenging, the integrations are glitchy, and the upload speeds are slow.
Due to these drawbacks, creatives are searching for Frame.io analogs with comparable functionality and perhaps even more. The prominent options for remote team collaboration that are now accessible will be covered in this article.
Along with the aforementioned shortcomings, creatives who use Frame.io rapidly discover that it lacks some essential features for remote collaboration and communication.
Please note that we chose the first software on our list after carefully considering each tool's functionality and the video review of each platform's capabilities.
And now let's move on to the enjoyable part. Here are a few additional Frame.io alternatives that provide identical possibilities as well as some of the extra functions people are seeking for.
KROCK.IO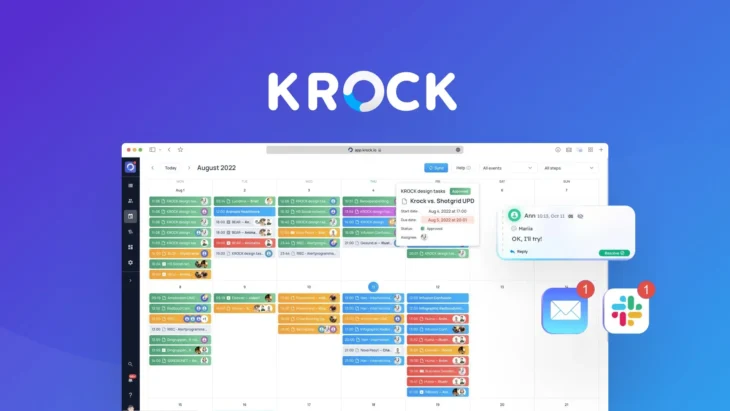 Creative Collaboration and Video Review Software
One tool for animation and video production companies to collaborate on projects. All teams and clients are working in one space but remain anonymous from each other. Krock.io offers different packages for marketing video production companies of various sizes.
Krock.io is a flexible platform that helps build an effective pipeline, allows you to leave visual comments, draw annotations on videos, images, videos, pdf files, and other media formats, and keep different versions of them.
Krock.io controls your workflow and makes it easier to manage tasks and projects. With Krock.io, you can store project assets and control access to all the project files.
Once you add your team to Krock.io. you will be able to control the team's workload and assign tasks to the less busy team members. You can find all the needed features in one place without any additional services.
GoVisually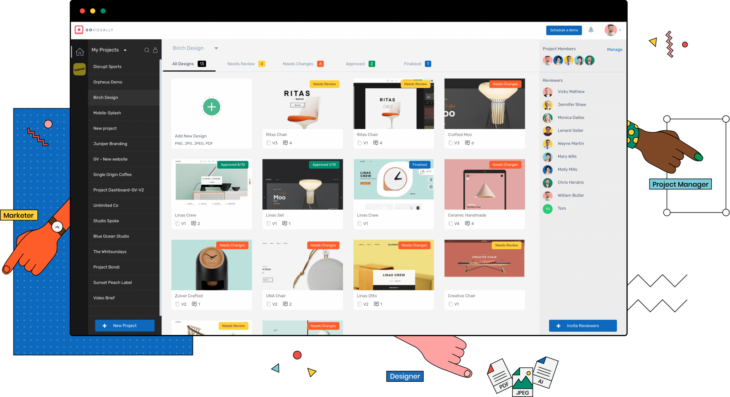 GoVisually is a great Frame.io substitute in our opinion. This platform is a strong competitor to Frame.io with hundreds of integrations readily available (natively and via Zapier) and a simple review procedure.
The main Features of GoVisually include
PDF, image, and video reviews.
Customers can comment without signing up.
Proofs are password-protected.
Available as a mobile app.
Integration with Adobe Creative Cloud.
1,000 projects or more.
Pricing for GoVisually:
One user, ten projects, and unlimited reviewers are included in the $20/month (billed annually) Solo Plan.
Team Plan: $50/month for 5 users, 1,000 projects, support for video files, automated reminders, personalized branding, full functionality, and integration with Zapier.
The 7-day trial period is free.
For $10 per month, you can add more users to the Team Plan. There isn't an app that offers a $50.00/month plan for 5 users with the same features. The cost-benefit ratio is excellent in our opinion.
Wipster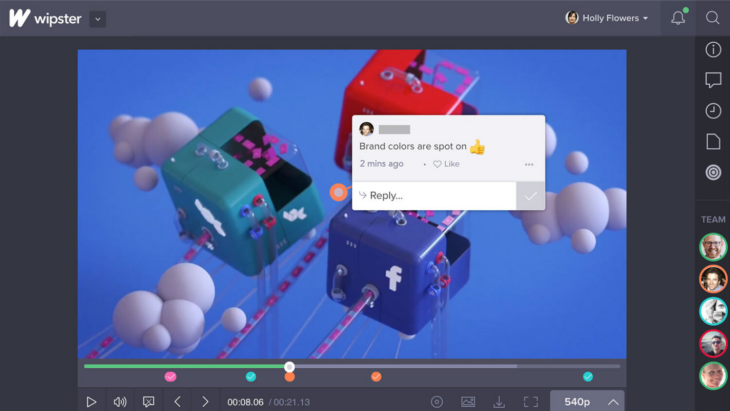 Wipster is a platform for collaborative video work that offers file-sharing and annotation tools to help users speed up the review and approval process.
Using Wipster, you can submit video projects for review on the platform without ever leaving their preferred video editing programs, like Adobe Premiere Pro and After Effects, thanks to an extension.
Top features:
Track changes from the initial draft to the approved version.
Comments on video content that are frame-accurate Alerts on the project and team-level activity.
Tools for managing teams.
Prices range from $19.95 to $39.95.
Wipster provides pricing options for independent contractors and little teams even though they are aimed at large teams.
Wipster offers three paid plans in addition to a free version. These were created for small teams, businesses with numerous teams, and corporations.
Evercast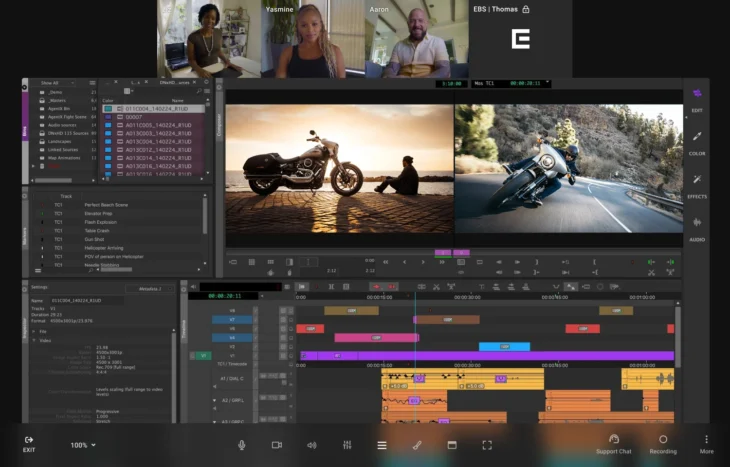 Evercast is the full solution for remote communication or collaboration, whether you are working on a multi-episode television series, an interactive game, or a low-budget thriller. As your team reviews the same media at precisely the same time and without lag, you can all see and hear each other.
Top qualities:
For the majority of use cases, no hardware is required, and media files don't need to be downloaded or uploaded.
Talk face-to-face with your team as you go over the files or video (ideal for remote teams).
Onscreen writing or drawing.
Make time-stamped notes and recordings of sessions.
You don't have to worry about hackers or overzealous fans listening in on your dailies because Evercast is built with security in mind.
Pricing: Starting at $749 per month, our flagship product serves all of your real-time collaboration needs (per virtual room). Larger studios or teams can take advantage of special pricing packages.
The Creative Pro plan includes any-time support. For tentpoles or long-term use, Evercast offers the Creative Pro Max plan. On the other end of the spectrum, it offers a custom-tailored plan to fit any budget.
Conclusion
Any of the aforementioned services might be considered a legitimate alternative to Frame.io. You can sign up and test which is the best for your needs since many provide free trials.
Paying an average of $100-$500 per month to speed up feedback with a better workflow is always a good value because these applications save you from lengthy email chains and assist with daily tasks.