Are you someone who is thinking of becoming a ghostwriter? Do you constantly find yourself surfing the web to find tips on how to become a successful ghostwriter? If your answer to these two questions is yes, then you have found yourself coming to the right article.
Becoming a ghostwriter may seem difficult at first, but it does not have to be that way all the time. Let's begin this article and talk more about how to become an excellent ghostwriter.
Understanding The Basics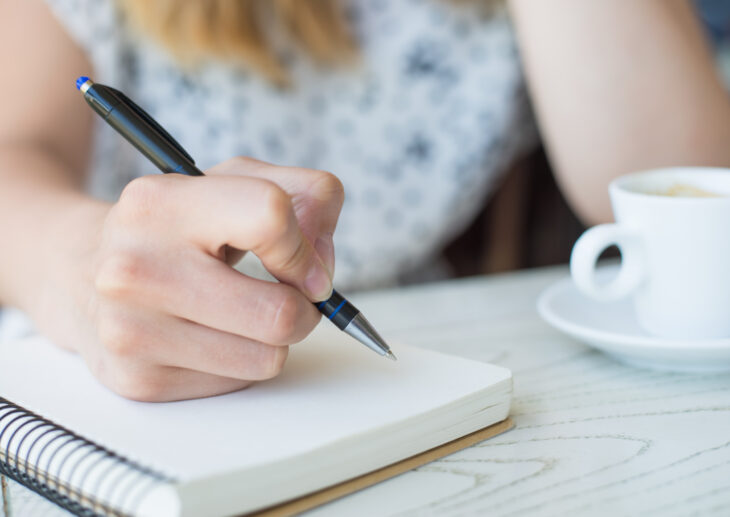 Before you dive into the world of writing books and articles for clients, you must understand the core aspects of being a ghostwriter. For everything to be done successfully, the first step understands the job description of a ghostwriter. A person who works on a given outline, script, or piece of writing that will be credited to someone else is called a ghostwriter.
The publicly identified author usually provides the text's knowledge and ideas, whereas the ghost's role is to translate them into words. As a result, being a ghostwriter requires that you collaborate closely with each author, taking careful note of their views and writing style so that you can represent them clearly in the final output.
The term ghost is used to refer to someone being absent, which means that you are essentially writing for a person in a way that makes it look as if they have written it by themselves.
Now we understand that this may seem like a strenuous task at first, as observing and understanding a person's point of view and perspective may require time and effort.
That is why the first task of being a ghostwriter is to grasp the genre, style, font, and grammar of the author you are writing for. With time you will easily be able to be a successful writer.
Read! Read! Read!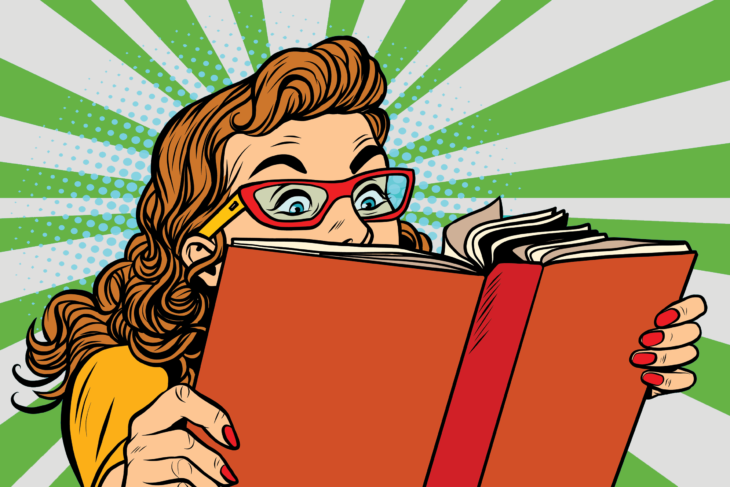 Whatever their specialty, future clients will be searching for ghosts that share their vision and ideas in a way that results in not only authentic creation but also something that attracts and reaches as many different audiences as possible.
Therefore, to be successful, a ghost must be able to write in a range of tones and styles, understand the elements of effective narrative, and be aware of the structural requirements of various text forms.
Not just that, but a ghostwriter also needs ti to understand the various types of writing, which include but is not limited to, APA, indirect, MLA, fiction, Non-fiction, direct writing, etc. That is why it is recommended to read all the time. Simple reading that covers a wide range of topics is one of the greatest methods to get ready for this.
Read everything you can, from instruction manuals to dental office posters to the newest genres of books/ newspapers. The more you focus your time on reading, the better you will be able to satisfy the needs of your future clientele.
Over time, you will start to understand the flow and direction of writing, which is essentially one of the main things you need to look for when reading. Moreover, copy editing services can also help you get better at being a professional ghostwriter.
Practice To Perfection
As we have mentioned earlier, reading daily could help you understand and identify the patterns of writing. Now it is time to start creating your work now that you've had a lot of exposure to numerous types and writing styles.
There is no better moment to explore than right now because there is no deadline to meet or customer to perform at this stage. That is why you should not, under any circumstance, restrict yourself to writing in only one or two genres.
Moreover, you should exert your energy on expanding your creativity by letting your quill fly. During this time, you should aim to reach a level of writing where the pen flows like silk.
And while coming up with novel methods to practice might need some imagination. Once you start searching, you will discover variations in the printed language everywhere.
Many people out there think that they will not be able to find the right genres, but that is not the case. With time, you will start to understand what type of genre of writing you are good at. You can use this as part of your skill when presenting your experience to different authors out there.
Analyzing Long-Form Projects
Now you may be asking yourself the question; How can I improve in ghostwriting so that I can write long and complicated projects? It is an excellent idea to have some experience writing larger pieces if your goal is to ghostwrite books, memoirs, or any other kind of long-form material which requires time, effort, and full dedication.
If you want to work on lengthier, credited pieces, one thing that you could do is submit your novels and longer articles to literary publications or hunt for freelance copywriting jobs. Why, you may ask? Well, the reason behind this is so that you can evaluate for yourself where you are standing in terms of experience and skills.
It is important to keep in mind that whatever long-form writing structure you decide to use, make sure to adjust it to the kind of ghostwriting you want to accomplish both in the present and the future.
Make sure you're not simply concentrating on non-fiction works but are also focusing your time on including fiction credentials in your portfolio if you intend to become a fiction ghostwriter. This way, you could incorporate different styles of writing in the same genre and thus be more successful in the future.
Sample writing
If you want to become an expert in any genre, it is important to keep an example in the back of your mind. For instance, you would not expect a beginning songwriter to create a popular record without some experience.
Likewise, you should not anticipate creating a best-seller before having completed a full-length novel. If you want to write books for other people as a ghostwriter, you should improve your book-writing skills before doing so.
There are thousands of free applications and websites that you could use alongside your writing journey. With proper dedication and strong will, you can easily become a successful ghostwriter.
The Takeaway
So there you go, folks! Now you know how to become a successful ghostwriter. It is important to
Keep in mind that every mission and goal takes time and effort. It is what you do during this time that will affect your end-of-the-road journey.