Are you organizing an important event but finding yourself in a last-minute scramble to find a date? Don't panic! We've got you covered. In this blog post, we will explore several quick and effective ways to find a last-minute date for your event. Whether it's a formal gathering, a social event, or a casual get-together, these strategies will help you connect with potential dates and ensure a successful and enjoyable experience.
Use Social Media Platforms to Find Potential Dates
In today's digital age, social media platforms have become a powerful tool for connecting with people from all walks of life. These platforms provide ample opportunities to find potential dates for your event. Utilize the search function on these platforms to find groups or communities related to your event's theme or location.
Engage with these communities by posting about your event and expressing your desire to find a last-minute date. Be sure to include relevant details about the event, such as the date, time, and location. By leveraging the power of social media, you can reach a wide audience and increase your chances of finding a suitable date quickly.
Reach Out to Friends and Ask for Recommendations
Your friends can be a valuable resource when it comes to finding a last-minute date. Reach out to them and let them know about your event. They might have someone in mind who could be a great match for you. Friends often have a better understanding of your personality and preferences, which can help them recommend compatible individuals.
Additionally, friends can vouch for the character and reliability of the person they recommend. This adds a layer of trust and makes the process of finding a date less daunting. So, don't hesitate to tap into your social circle and ask for recommendations.
Attend Local Social Events to Meet New People
One of the most effective ways to find a date quickly is by attending local social events. Check out community calendars, local event listings, or social media groups dedicated to events in your area. By attending these events, you not only get to enjoy yourself but also increase your chances of meeting new people who may be interested in accompanying you to your event.
Strike up conversations, be open and friendly, and don't be afraid to express your interest in finding a date for your upcoming event. Remember, you never know who you might meet at these gatherings, and someone might be looking for an exciting opportunity just like yours.
Join Online Dating Apps for Quick Connections
Online dating apps have revolutionized the way people connect and find potential partners. These apps are not only for long-term relationships; many individuals use them to meet new people for various social engagements, including events. These platforms offer a wide user base and convenient search filters that can help you find a compatible date in no time.
When creating your online dating profile, be sure to showcase your personality, interests, and the details of the event you're looking to attend. This will attract individuals who are genuinely interested in accompanying you. Just remember to exercise caution, as with any online interactions, and prioritize your safety when meeting someone new.
Utilize Event-Specific Forums or Discussion Boards
Forums and discussion boards dedicated to specific events or interests can be a goldmine for finding potential dates. Search online for forums related to your event or the community it caters to. Engage in conversations, introduce yourself, and express your interest in finding a date for your upcoming event.
These platforms allow you to connect with like-minded individuals who share a common interest in the event. By actively participating in discussions and showcasing your enthusiasm, you increase your chances of finding someone who is equally excited about attending the event with you.
Create a Catchy and Appealing Online Dating Profile
When using online dating apps or websites, your profile plays a crucial role in attracting potential dates. Take the time to create a catchy and appealing profile that showcases your personality and highlights your interests. Use humor, if appropriate, to grab attention and make yourself stand out from the crowd.
Include information about the event you're looking to attend, emphasizing its unique aspects and what makes it an exciting opportunity. Be honest and authentic in your profile, as this will attract individuals who are genuinely interested in getting to know you and accompanying you to the event.
Ask for Introductions from Mutual Friends or Acquaintances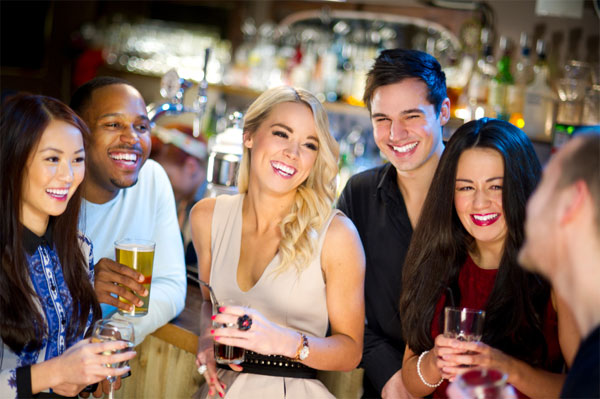 Mutual friends or acquaintances can be valuable intermediaries when it comes to finding a last-minute date. Reach out to them and explain your situation, expressing your desire to find a suitable companion for your event. They may know someone who would be a great match and be willing to introduce you.
Since these introductions come from trusted individuals, there is a higher likelihood of finding a reliable and compatible date. Don't hesitate to tap into your social network and leverage the power of connections to find a last-minute date for your event.
Consider Hiring a Professional Matchmaker for Assistance
If you have exhausted all other options and still find yourself without a date, you may want to consider hiring a professional matchmaker. Matchmakers have expertise in finding compatible partners and can help you connect with someone who meets your specific criteria.
When seeking the services of escort in London or a matchmaker, ensure that you choose a reputable and trustworthy professional. Discuss your event's details, preferences, and timeframe with them, so they can assist you in finding a suitable date in a short span of time.
Use Speed Dating Events to Meet Potential Dates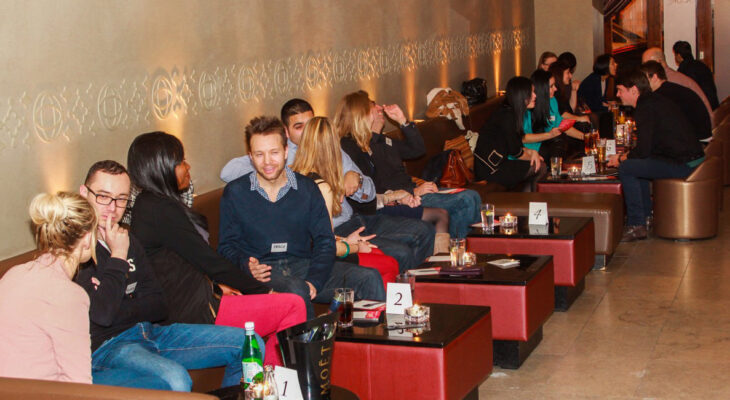 Speed dating events are designed to facilitate quick connections and allow you to meet multiple potential dates in a short amount of time. These events bring together individuals who are actively looking for companionship, making them an ideal platform to find a last-minute date for your event.
Attend speed dating events in your area and come prepared with conversation starters and questions to get to know the participants quickly. Be open-minded and approachable, as you never know who you might click with in a short interaction. Take note of any potential matches and follow up after the event to solidify plans for your event.
Finding a last-minute date for your event may initially seem challenging, but with the right approach and a bit of creativity, you can increase your chances of success. Remember to leverage social media platforms, engage with your friends and acquaintances, attend local social events, explore online dating apps, and utilize event-specific forums. Be proactive, authentic, and open to new connections, and you'll be well on your way to finding a suitable date to accompany you.